Feline Friday
***
***
This is a medium sized needlepoint picture I found at a yard sale one time. It is of a Siamese kitty on a beige background. The dark parts of the cat – paws, ears, tail, and part of the face, are black. He has sky blue eyes.
***
***
And, here are some quotes I found about cats. 🙂
***
Cats are connoisseurs of comfort. James Herriot
***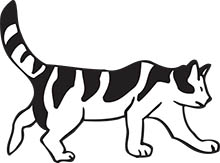 Time spent with cats is never wasted. Sigmund Freud
***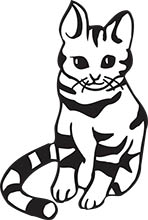 Cats rule the world.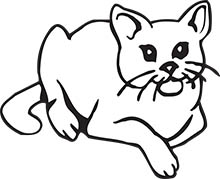 ***
~little b & w drawings of cats found on Free Clip Art Pictures~
***
Thanks for visiting! Peace ☮️
© 2019 BS